For over 35 years OREMUNDO has been offering solid Biblical training to local churches in Spanish via video. For many years there has been requests for the OREMUNDO Bible Institute materials to be available in other languages. Project "Go Global" is a multi-year endeavor, which would translate 12 of our Bible institute classes in other languages. This will allow for this solid Biblical training to be available for the training of workers in other languages with a primary focus on indigenous languages.
2 year project goal of $35,000
Monthly Gifts
(24 month commitment)
$300/month
$7,200/project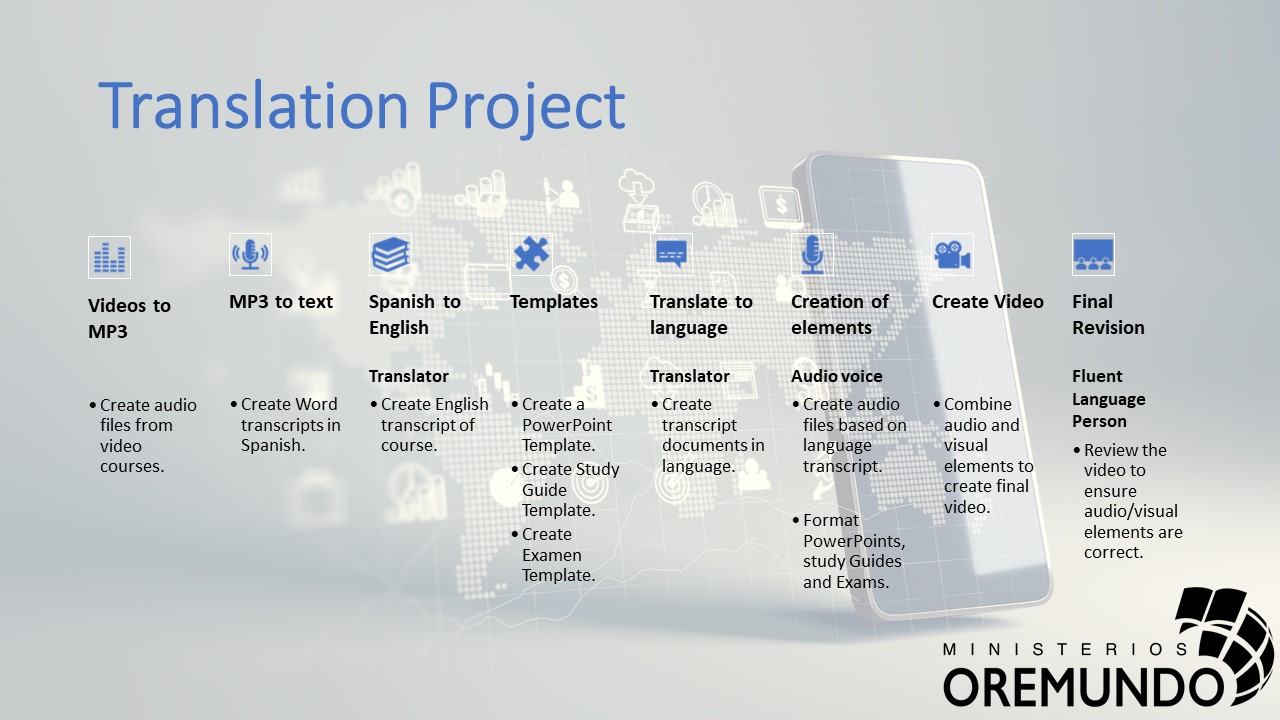 Pray
We covet your prayers. We realize this is a very time consuming and large endevor. We ask that you pray for us and that God will lead us forword in this proyect.
Give
For the inicial proyect we have a goal of completing the templates and first language over a span of 2 years. The cost for the inicial 2-year project is $35,000.
Additional languages have an estimated cost of $12,000 per language.
Communicate
As we move forward into lanuages we will be in need of contacts who can help us with each language. We will be looking for educated translators and reviewers to assist.
Salary for project coordinator
$600/month
$14,400/ 2-year project
Translation
costs
 $12,500/ 2-year project
English & 1st language
Project equipment
and software costs
$8,000/ 2-year project

All gifts given to Project: "Go Global" through OREMUNDO Inc, will go 100% to this project.
All donations at tax deductable.